1. The CJP series single acting cylinder is a short stroke miniature cylinder with a shorter overall length.
2. Cylinder bore size is φ6mm, φ10mm, φ15mm.
3. The installation space could be significantly reduced because the cylinder body could be recessed directly into a machine or
installed on a panel. So that the machine would be made more compact.
Bore(mm)

6

10

15

Working Medium

Clean Air(40µm Filteration)

Acting Type

Single Acting Spring Return

Pressure Range

0.2~0.7Mpa

0.15~0.7Mpa

Max Pressure

1.05Mpa
Bore(mm)

6

10

15

Working Temperature

-5~60°C

Stroke Tolerance

±10%

Port Size

M5x0.8(Plate Mounting Type)

Cushion Type

No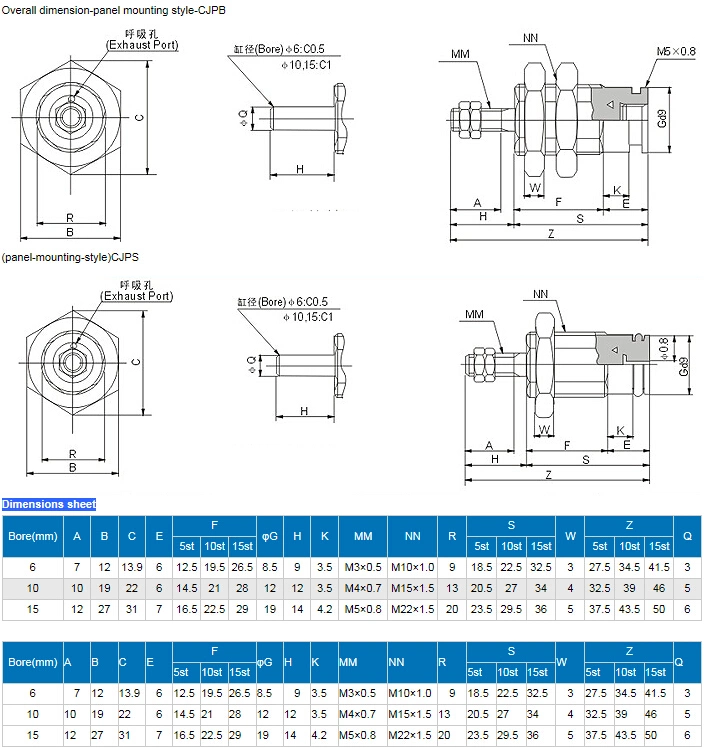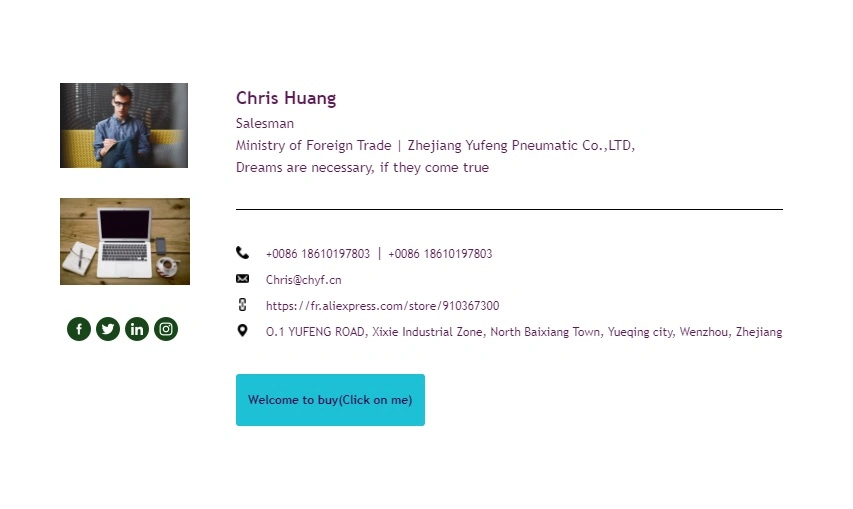 1 s'il vous plaît soin les détails des produits à notre site web, tout confondre s'il vous plaît nous contacter livraison ou appel.

Grande quantité d'achat

, S'il vous plaît contacter notre service en ligne à demander plus économique manière d'expédition ou discuter la plus jolie prix
2 après ordre d'endroit, s'il vous plaît soin le message de votre mobile, nous pouvons vous contacter au sujet des détails de l'adresse de livraison, déclarent la valeur, Facture valeur ou autres.
3 s'il vous plaît n'oubliez pas de nous donner cinq étoiles éloges, votre approbation est la plus grande affirmation et soutien pour nos produits